Custom Signs, Office, Retail, Events, Commercial, Medical


We can create an "artistic" looking sign to match & coordinate with your interior design specifications - while still being compliant with ADA regulations. We can make any sign conform to American Disability Act (ADA) standards, given whatever specifications that you require. Whether it is regular raised lettering, Braille, or symbols, you can be confident in our ability to produce 100% accurate and high quality signage for your office or retail location. Many past customers have chosen us to make their acrylic panels, wall signs and frames, directory systems, or dimensional logos ADA compliant, and have been extremely pleased with their results. Just call or send us with your requested specifications and we can create a great and affordable solution for your company. ADA signs are used in restaurants, Office buildings, facilities, Schools, and all other building that require these types of signs and displays. The Americans with Disabilities Act of 1990 (ADA) in the Federal Register on September 15, 2010. These regulations adopted revised, enforceable accessibility standards called the 2010 ADA Standards for Accessible Design "2010 Standards".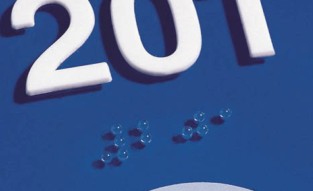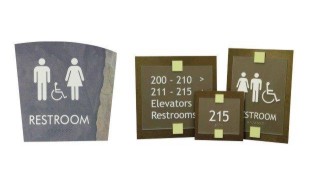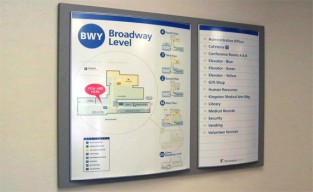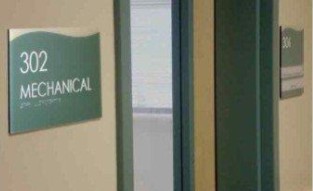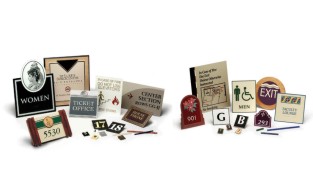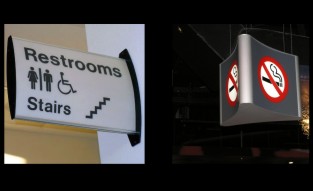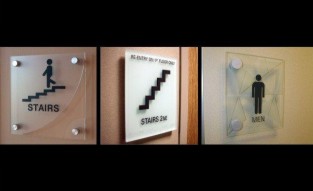 On March 15, 2012, compliance with the 2010 Standards will be required for new construction and alterations. In the period between September 15, 2010 and March 15, 2012, covered entities may choose between the 1991 Standards (without the elevator exemption for Title II facilities), the Uniform Federal Accessibility Standards (Title II facilities only), and the 2010 Standards.
Feel free to send us your required signage so we can quickly get back to you with pricing and a well thought out ADA compliant sign package.